Warranty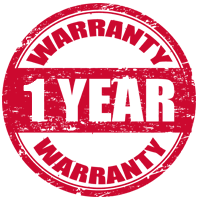 We believe that service companies should stand behind their work. All work performed by Cal State HVAC is guaranteed — new equipment is covered by the manufacturer's warranty, and all labor is guaranteed for one year.
Warranty details:
Newly installed equipment is always covered by the manufacturer's warranty, typically between 5 – 10 years, depending on the unit.
We also warranty our labor for a full calendar year. If you experience the same problem we came out to address and experience the same problem related to the original issue within one year, there will be no additional labor charges.
we stand behind our work
As part of our commitment to quality work and lasting repairs, we only use the highest quality HVAC parts available to us. We will seek original factory parts whenever they are available, seeking the highest quality aftermarket alternatives if they are not.
If we've recently serviced your HVAC equipment and you're having problems, please call us at (650) 342-5556 and we'll resolve the matter to your satisfaction!